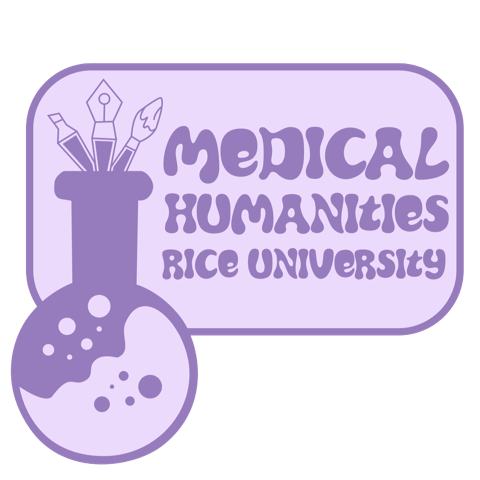 This academic year, 2022-23, Medical Humanities has inaugurated a Student Ambassador program. Alyssa Bernadette Cahoy and Molly Kyles are the 2022-23 Ambassadors and are representing the program and sharing opportunities with other undergraduates. Molly also created the designs for the Medical Humanities stickers distributed at various events throughout the year.
---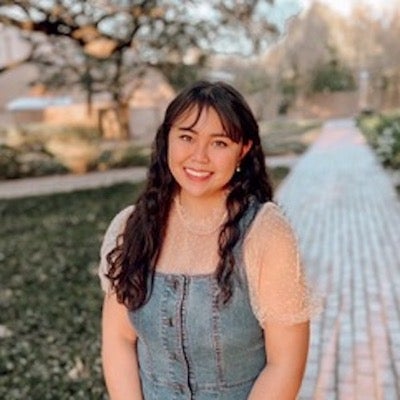 Alyssa Bernadette Cahoy
Sid Richardson, '23
Major: Health Sciences; English
Minor: Medical Humanities
Having most recently served as the 2021-2022 Medical Humanities Club President, Alyssa has been involved with the Medical Humanities program since her first semester at Rice. The Medical Humanities have allowed Alyssa to connect with the broader Houston community, from organizing a private tour of the Houston Climate Justice Museum— where the Houston Chronicle photographed the session and included it in an article published about the museum— to joining the Medicine | Race | Democracy Lab, through which she attended a poetry workshop with Houston's Poet Laureate, "Outspoken Bean." Going into her final year of undergraduate studies, Alyssa will be completing an honors thesis through the Rice Undergraduate Scholars Program (RUSP) and considering options for graduate school. Alyssa ascribes much of her personal and scholarly development to the Medical Humanities program and strongly encourages students to take at least one Medical Humanities course during their time at Rice.
---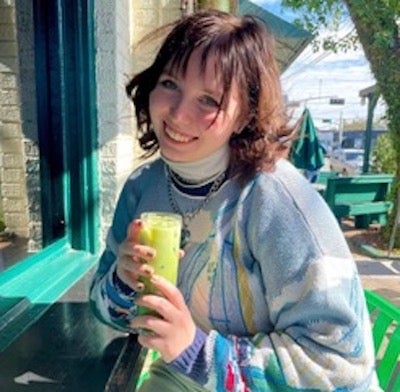 Molly Jane Kyles
Lovett, '24
Major: Health Sciences
Minor: Medical Humanities
Molly often says that if there was ever a field that perfectly encapsulated all of her various creative and academic interests, the Medical Humanities is it. The ability of Medical Humanities to intersect disciplines through narrative medicine is a subject of constant fascination for Molly, and her fondness for this type of storytelling is often exercised through student filmmaking, graphic design, and creative writing. As a Health Sciences major, Molly is also passionate about issues of public health. She plans to cultivate a broader knowledge of health disparities through her courses this upcoming semester, and as she enters her junior year, Molly is seeking out more research opportunities in order to further immerse herself in the Medical Humanities. Molly served as the 2021-2022 Medical Humanities Club Outreach Committee Chair, and is thrilled to take on her new role as the 2022-2023 Internal Vice President. After graduation, Molly plans on pursuing a Masters in Public Health before pursuing a medical degree and working as a physician. The Medical Humanities has without a doubt been a guiding light to Molly during her time at Rice so far, and she is honored to serve as an Ambassador to the program.