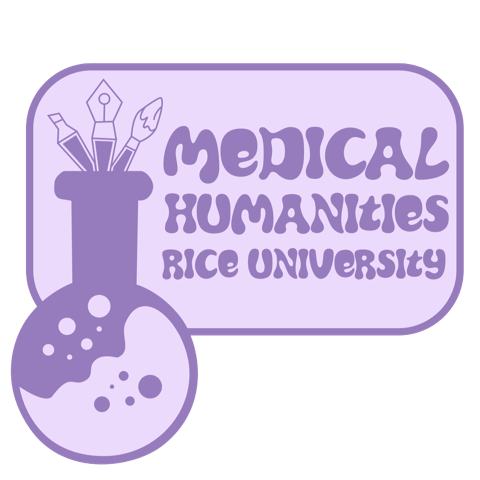 The Medical Humanities Student Ambassador program responds to the increasing student interest in courses, events, and research opportunities related to medical humanities. This year, Meghna Yennu and Molly Kyles are serving as the Ambassadors and are representing the Medical Humanities Program and sharing opportunities with other undergraduates. Molly also created the designs for the Medical Humanities stickers distributed at various events throughout the year.
---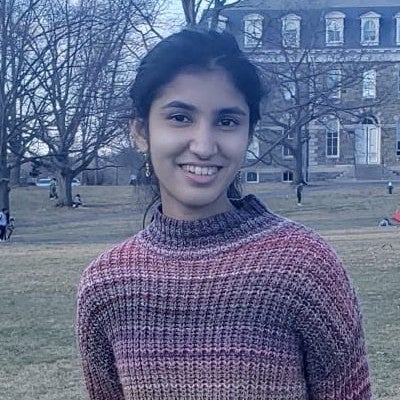 Meghna Yennu
Brown '25
Major: English; Biosciences
Minor: Medical Humanities 
Medical Humanities, as a discipline that sits at the intersection of Natural Sciences, Social Sciences, and Humanities, has always fitted Meghna perfectly, as someone who doesn't want to limit themselves to only one school of thought. It's about the capacity for balance and adaptability between disciplines that Medical Humanities encourages that allows Meghna to explore the speculative possibilities of reimagining and challenging how we think about narratives surrounding health, healthcare, and society and how societal disparities and erasures are reproduced in dominant healthcare models. Interested in exploring how creative writing and filmmaking can be used as modes of criticism and communication, Meghna is currently working on an independent research project as part of the Moody Undergraduate Research Fellowship in the Humanities, to examine the intersection of student life and disability at the university campus, as well as working on organizing the second edition of INCENSE zine: a student-led speculative fiction magazine. After graduation, Meghna plans on pursuing either a graduate or medical degree, becoming a physician-writer. Meghna served as the 2022-2023 Medical Humanities Coffee Chats Chair, and is excited to serve as Internal Vice President this year, encouraging students to explore events and courses in the Medical Humanities--there's always a niche for everyone, no matter what they are interested in!
---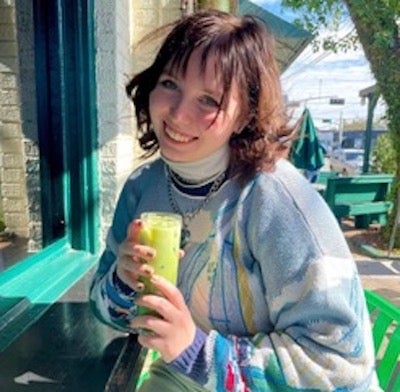 Molly Jane Kyles
Lovett, '24
Major: Health Sciences
Minor: Medical Humanities
Molly often says that if there was ever a field that perfectly encapsulated all of her various creative and academic interests, the Medical Humanities is it. The ability of Medical Humanities to intersect disciplines through narrative medicine is a subject of constant fascination for Molly, and her fondness for this type of storytelling is often exercised through student filmmaking, graphic design, and creative writing. As a Health Sciences major, Molly is also passionate about issues of public health. She plans to cultivate a broader knowledge of health disparities through her courses this upcoming semester, and as she enters her junior year, Molly is seeking out more research opportunities in order to further immerse herself in the Medical Humanities. Molly served as the 2021-2022 Medical Humanities Club Outreach Committee Chair, and is thrilled to take on her new role as the 2022-2023 Internal Vice President. After graduation, Molly plans on pursuing a Masters in Public Health before pursuing a medical degree and working as a physician. The Medical Humanities has without a doubt been a guiding light to Molly during her time at Rice so far, and she is honored to serve as an Ambassador to the program.